About Us Ecstasy Skincare & Cosmetic Clinic
Dr. Sunita Wavre initiated a beautiful career as a Doctor in 1987 & with number of Diplomas to her credit worked as a medical officer in leading hospitals of NashikCity.
Qualification
A, B.H.M.S degree holder she topped in the world renowned CIDESCO(Zurich) post graduate degree in beauty & body Therapy in INDIA SECTION in Yr.2000.
She has various diplomas & certificates to her credit in the beauty treatments & also trained abroad.
Life member of Cosmetology Society of India she has attended various seminars to upgrade her Knowledge.
Her hunger for knowledge in the latest skin care treatments & trends is never ending.
Apart from a successful skincare cosmetologist she has obtained outstanding skills in hair treatment & Bridal makeups.
If you are planning a wedding & party you need to HURRY to book your appointment with her. Her makeup appointments get booked approximately 6 months prior the scheduled date.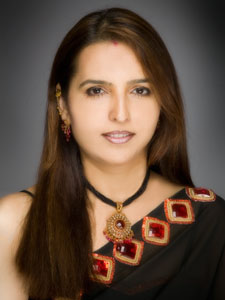 Staff
Ecstasy has a well trained staff who work to international standards under the Guidance of Dr.Sunita Wavre.
They are very well versed with the treatments & also aware of hygiene to be maintained. The staff is respectful & courteous towards the clients & also very caring.
Assets
Dr. Sunita is a very proud owner of 4000 sq.ft. premises totally devoted to the business. Its Luxurios interiors & serene atmosphere makes ECSTASY the topmost & favourite destination for Beauty & skincare in Nashik.
The Location
Located in the prime area of Krushi nagar, College rd. Nashik, Maharashtra state, India.Though it's a very busy road,it is very quiet inside the premises.
We Are Well Known For
Hair Care
Hair Colours
Skin Treatments for Ageing Skin Pigmentation,Acne & other beauty related problems.
Micro dermabrassion, Wart Removal, Hair fall treatments.
Manicure, Pedicure, Waxing
Bridal & Party Makeups.
Bride Groom Makeup